We are proud to offer our customers unique solutions, and this time it took us to the edge of the Arctic Ocean 😊
The delivery to Båtsfjord in Norway in collaboration with Bunker Oil AS is a great example of how the core of our products, tanks, and concept development combined with visual appeal can create distinctive fuel stations.
The delivery includes a 2-compartment vertical diesel tank, AdBlue tank, and a separate small 15 m³ insulated above-ground gasoline tank with a small canopy. Additionally, the station features the WASP Power & Filtration Solutions filtration system, ensuring the quality of diesel fuel.
While our main focus is on turnkey modules, this project demonstrates that we also have extensive experience in concept design and various solutions.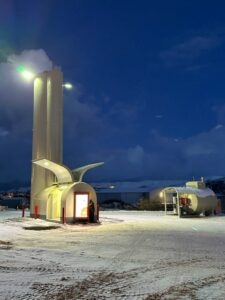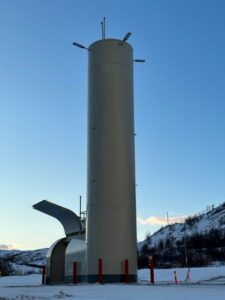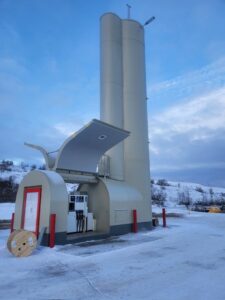 ---